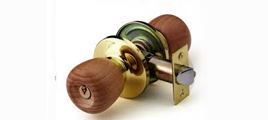 We are here to keep your home or business secure and to protect the people you love and property you have worked so hard to gain. We're committed to providing you with the best products and services available!!!
Many of our clients choose to continuously use our locksmith services because we deliver exceptional work quickly and at competitive rates. We are available 24 hours a day and 7 days a week.
Our Locksmith in the Pasadena area will be there to help when you can't find anyone else. Our state of the art computer systems allow our representatives to find the closest service tech in your area and dispatch them to your location immediately. You will be greeted with a friendly and knowledgeable service technician who is well versed in the most current methods and tools.
We offer a wide range of customized locksmith and security solutions and services for private homes and corporations. We have a reputation for excellence and integrity that surpasses all standards. For years we have been providing our customers with the highest quality security products and services at competitive prices, along with fast friendly service.